Seasonal Influenza Vaccination - Updated eLearning Module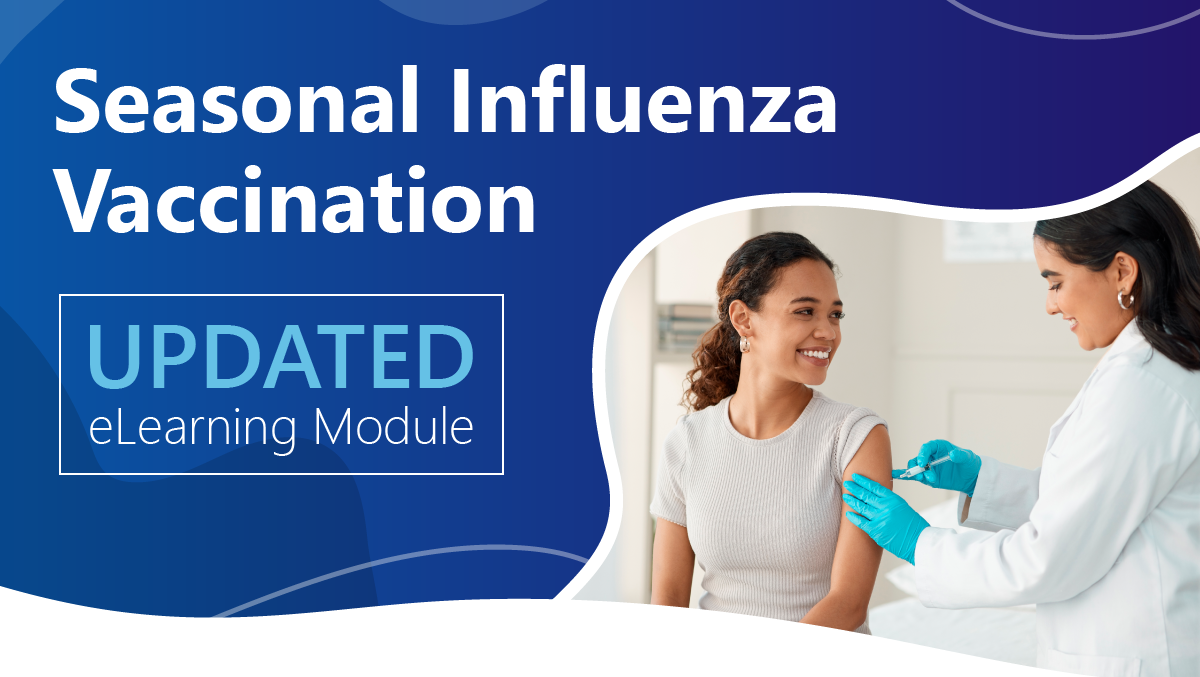 Blue Stream Academy is pleased to announce that our Seasonal Influenza Vaccination Module has been updated and is now live on our GP, Hospice and Urgent and Tailored Care eLearning Suites.
Flu appears most frequently in the winter and early spring. Most of the cases of flu in the UK occur during an 8–10-week period throughout winter.
The best way to prevent a flu infection is to receive the flu vaccine every year, this will also serve to reduce pressures on healthcare services during the winter.
Why was the eLearning module updated?
This module was updated to ensure that it is accurate for the 2023/24 season.
What does Seasonal Influenza Vaccination cover?
This eLearning module covers:
the flu vaccines available for the upcoming season
administration of vaccines
contraindications and precautions
vaccine storage
ordering vaccines
managing uptake.
Already a Blue Stream user?
We would advise that staff members involved in the delivery of flu vaccinations retake this module before their recommended retake period.
How can I access this eLearning module?
Speak to a member of the team at info@bluestreamacademy.com or on 01773 822549 to request a 30-day free trial of Blue Stream Academy and try our Seasonal Influenza module free of charge.*
---