Meet the Team - Ellie (National Trainer)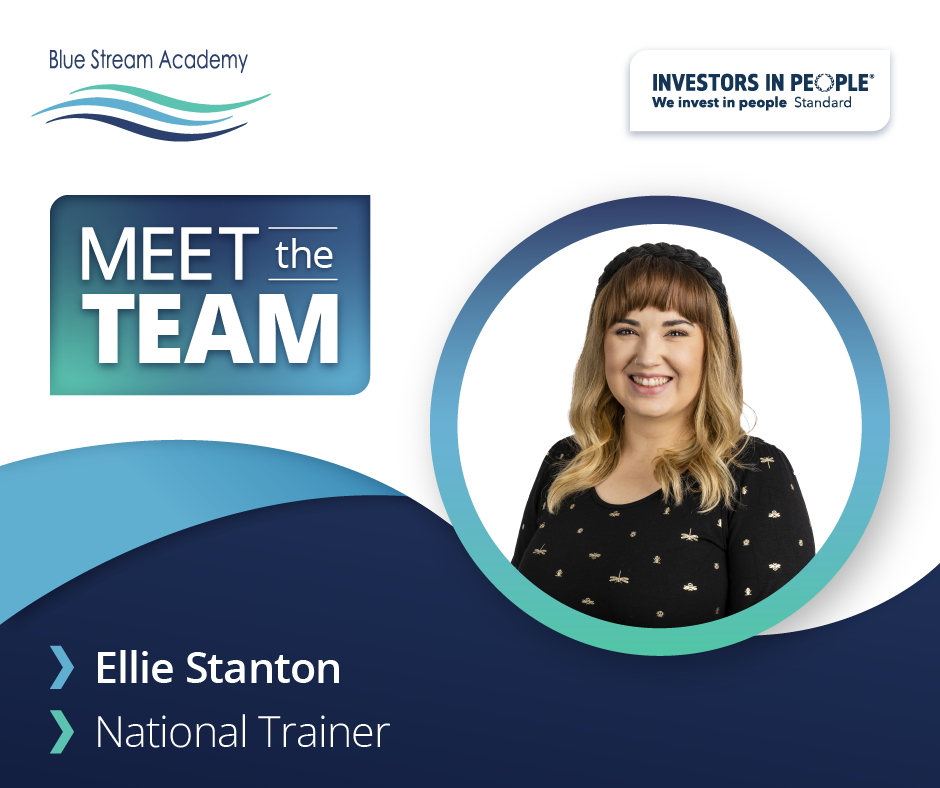 Continuing our Meet the Team series, we thought it was time to introduce you to Ellie, one of our National Trainers!
Ellie is a valued member of #TeamBSA and our very own star baker, in between her webinars, we chatted to Ellie and asked her some questions.
Hi Ellie! How long have you been part of #TeamBSA?
I started working here back in July 2019 - so over 4 years!
What's your favourite thing about being part of the team?
My colleagues! They are honestly the best and it's amazing to work with such lovely, funny, friendly people. Work doesn't feel like work when you have such great colleagues.
What do you like to get up to in your spare time?
In my spare time I love spending time with my 5 month old puppy and taking him on long walks (sometimes with a detour to the pub). I also love being creative and will paint, draw, sew, knit and crochet whenever I can. Baking/cooking is also something I thoroughly enjoy, and I bake majority of my family's birthday cakes and have done a few wedding cakes for friends!
Do you have any TV or film recommendations?
I'm not the best to make a recommendation, as I don't really watch films .... However, with my boyfriend, I have just binge watched the first season of The Bear and we've already started season two - we think it's good so far, and would recommend!
Thank you for your time, Ellie! Keep your eyes peeled for the next edition of #MeetTheTeam!
Are you a system administrator for your organisation's Blue Stream account? Book onto one of our complimentary training sessions with our National Trainers, Emily and Ellie by
clicking here
.
Don't miss out! Want to catch up with #TeamBSA and see what we're up to?
---