FourteenFish - Revalidate with Confidence!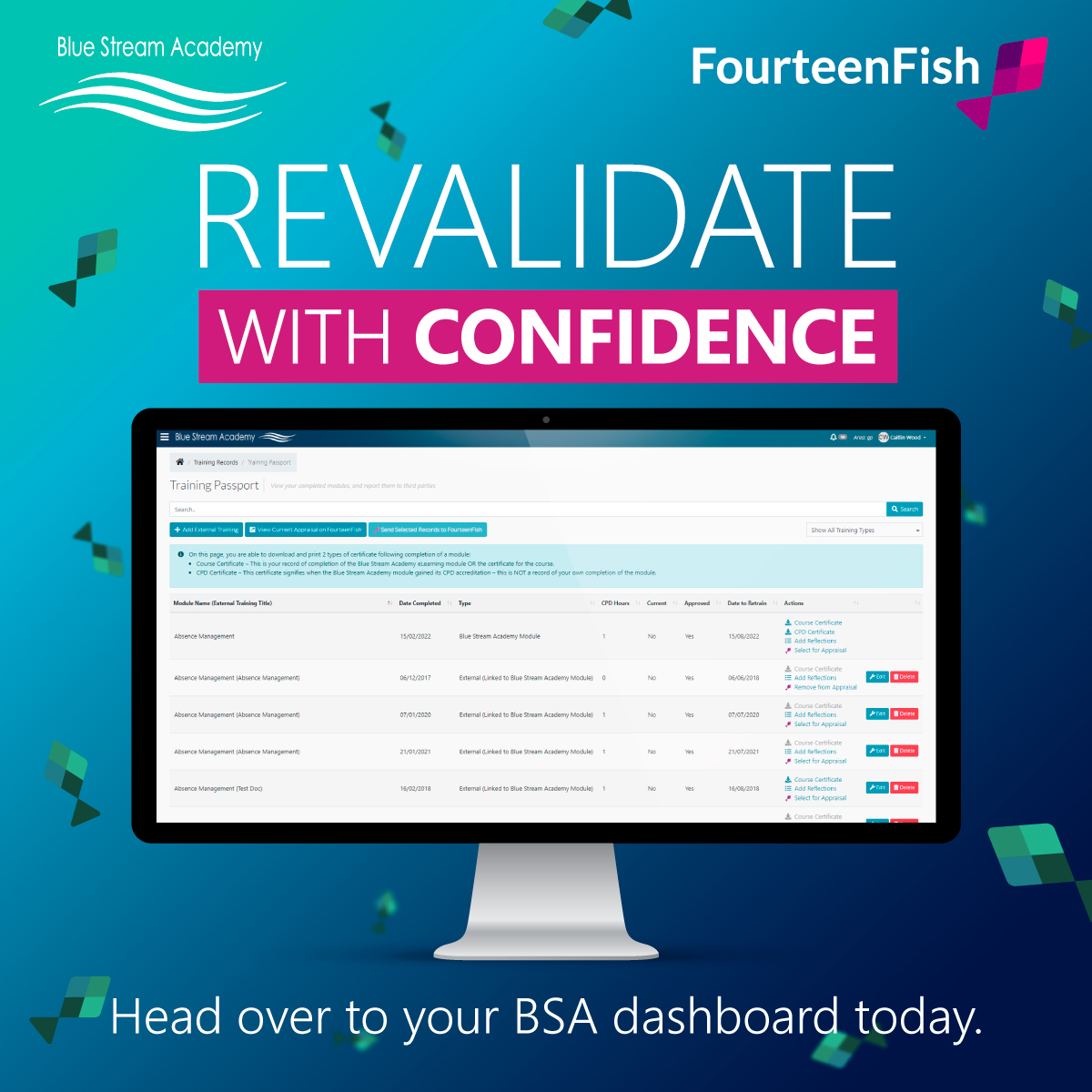 Wondering if there's an easier way to manage your appraisal processes? You're not alone.
Back in 2021, we launched our system integration with
FourteenFish
and have since enabled GPs and nurses across the nation to complete their revalidation with confidence.
With Blue Stream Academy's market-leading digital solutions and FourteenFish's comprehensive appraisal platform, it's never been easier to manage your revalidation, mandatory training and more.
Accessible on our
GP eLearning Suite
, this partnership is available at no additional cost to existing Blue Stream Academy and FourteenFish customers. 
Like what you hear but you're not a FourteenFish user? No need to panic!
As a valued Blue Stream Academy trainee, you qualify for an exclusive 15% discount on your FourteenFish subscription. Simply activate your account through the Blue Stream Academy Management of Information (MIS) for your discount to be automatically applied!
Want to find out more? For more information, or if you have any questions, please get in touch with our team of in-house system support specialists over the phone at 01773 822549 or via info@bluestreamacademy.com.
---