Team BSA - February's Employee of the Month!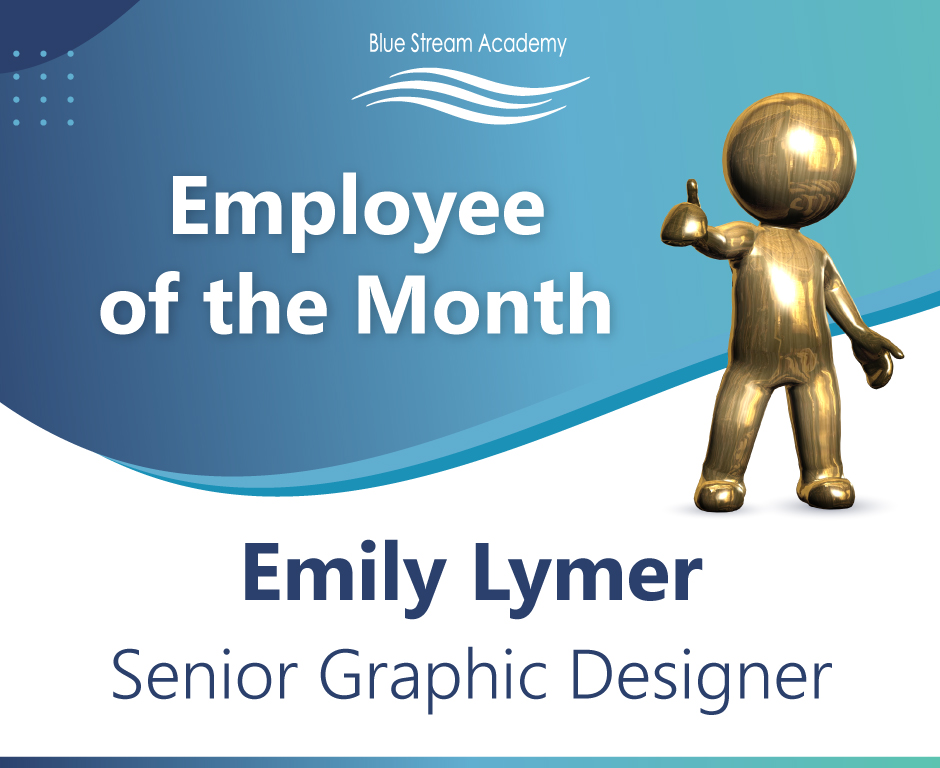 Here at Blue Stream Academy, recognising and rewarding our team is a fundamental value of our organisational culture.
Hard work deserves to be recognised, so we want to shine the spotlight on Emily this month, our February Employee of the Month!
Hi Emily! Congratulations on achieving Employee of the Month this month.
Tell us a bit more about your role here at Blue Stream Academy…
"My role at Blue Stream Academy is Senior Graphic Designer. I work on everything from in-module graphics to social media and marketing campaigns. I also handle the photography and video work that is created within the company."
How long have you been part of Team BSA?
"I started at Blue Stream as an apprentice and have been here for 7 years now!"
What is your favourite part of working here?
"My favourite part of working here is the variety of my job, everyday involves something different and it never gets boring!"
How has your role evolved over time?
"When I started at Blue Stream, I was an apprentice, so I was still learning and my responsibilities were a lot smaller, compared to now where I am able to take on and lead projects whether solo or as part of a team."
What has been your favourite project as part of Team BSA, Emily?
"My favourite project to work on so far has been the 10 Year Anniversary video which led to a day of filming, this involved throwing balloons and confetti at members of our team and then editing it into slow-motion. Editing that footage was a great day!"
And in your spare time Emily, what are you currently binge-watching? Do you have any recommendations?
"I don't really watch much TV, but I am currently spending way too much time playing my way through God of War: Ragnarök on my PlayStation!"
Thanks for your time, Emily, and again, congratulations!
If you want to watch our famous BSA Birthday video, check it out
here
!
---