10 Tips to Make Time and Focus on Your eLearning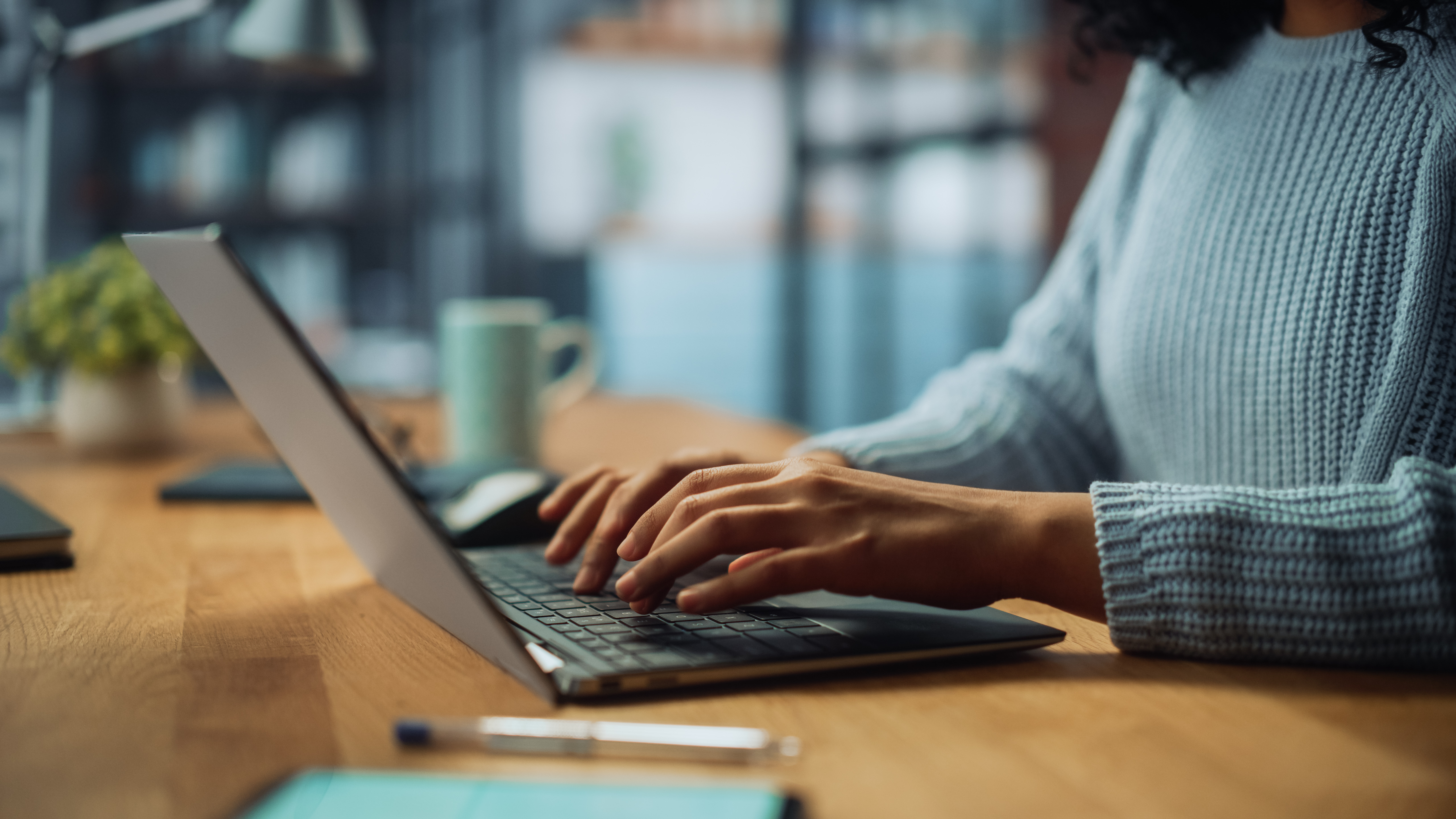 Finding it difficult to manage your workload and find the time to complete your online training? You're not alone.
Here at Blue Stream Academy, we understand the pressures that health and care workers are under. From carrying out patient-facing roles to administration tasks and mounting paperwork, staying on top of your Continuing Professional Development (CPD) and industry guidelines often falls amongst a seemingly endless list of jobs.
For many, it can sometimes feel impossible to juggle a daily workload and find time to focus. Our in-house training specialists have compiled their 10 top tips on how to make the time to focus on your eLearning and get those CPD hours up.
So, what are you waiting for? Let's get to it!
1.Set achievable goals.
You may be working against the clock as your expiry dates begin to loom but remember, you're only human and it can be hard to juggle your normal workload as well as your online training.
Set realistic goals for how much you think you can achieve rather than trying to tackle it all and feeling disheartened if you can't squeeze it into a day.
*Top Tip: The Blue Stream Academy (BSA) training dashboard displays the length of a module, so you can see how long each module will take to complete. You can use this to set your goals and organise your schedule!
2.Treat it like a traditional lesson.
That's right, treat your eLearning like a face-to-face class. Schedule the time in to 'attend your lessons', however instead of sitting in front of a teacher like in your school days, develop your own self-discipline, and use your modules as lessons that will further your knowledge within your role.
3.Find a designated 'study' space.
When you repeatedly use the same space for completing your training, you will associate that space with getting your head down and focusing on your work. Finding a study space can vary from person to person, depending on if you complete your online training at home or in the workplace, alone or around your peers. Regardless of the location, there are several key elements to ensuring that your study space is somewhere you can make the most out of your eLearning. We recommend making sure that you have good lighting, a strong internet connection, privacy, and most importantly as we cover in the next point, no distractions.
4.Avoid distractions.
We're all partial to a procrastination period when studying, however avoiding distractions is an essential part of being able to make the most out of your online training. Put your phone to one side, leave the sound on if you need to and let your colleagues know that you're not available for your designated amount of time unless it's an emergency. We recommend using earphones to fully immerse yourself into the content - you can always listen to music as a bit of background noise if you prefer!
5.Reward yourself.
It's important to reward your productivity. Why not treat yourself with a brief break or even your favourite snack for every module that you complete? Doing this can help to increase your motivation!
6.Stick to your schedule the best you can.
We understand that it can be difficult to allocate a specific amount of time for your Blue Stream Academy training as it's hard to decipher what may arise within any given working day. If possible, we recommend booking allotted time slots for your eLearning in your diary or work calendar - your colleagues will know to not disturb you, and you will be better prepared to prioritise the rest of your tasks in order to make the time for your training.
7.Be engaged.
It can be sometimes hard to focus fully, especially when you have busy periods at work. Remember, there's a reason why you're completing your online training. When you're fully engaged with your eLearning, you're more likely to retain more information, and this will help you in your practice.
8.Make time for breaks.
Due to the nature of online training, DSE regulations recommend that you take regular screen breaks which should be at least 5 minutes for every hour spent working. If you've spent a long period of time completing your online training, try getting up from your seat, stretching your arms and legs, and making sure you stay hydrated. Why not switch to a different task away from your screen? Taking regular breaks helps you refresh your brain and in turn this boosts your energy and productivity.
9.Discuss with your team.
Your team are more than likely completing the same training as you so take the time to chat with them and discuss what have you learnt from your modules, how will you incorporate this into your role and swap tips on your best practices for completing your training. This is also helpful if you have any questions or want to gain more clarity on a particular subject.
10.Use the community.
As well as discussing your online training with your team, it's also important to remember that Blue Stream Academy is here to help. Did you know that you can converse with over a quarter of a million trainees and healthcare professionals through the Blue Voice forum? If you fancy learning some more tips, have any module-related questions or want to ask for friendly peer support, simply log in through your BSA dashboard and head to 'Forum' on the lefthand side.
Final Thoughts
In this post, we've included best-known practices for making the most of your eLearning. We understand that different methods may be preferred, and your organisation may have its own ways of conducting your training. Nevertheless, we hope you find these tips helpful in making your Blue Stream training effective and enjoyable!
---