BSA Today Issue 16 - Out Now!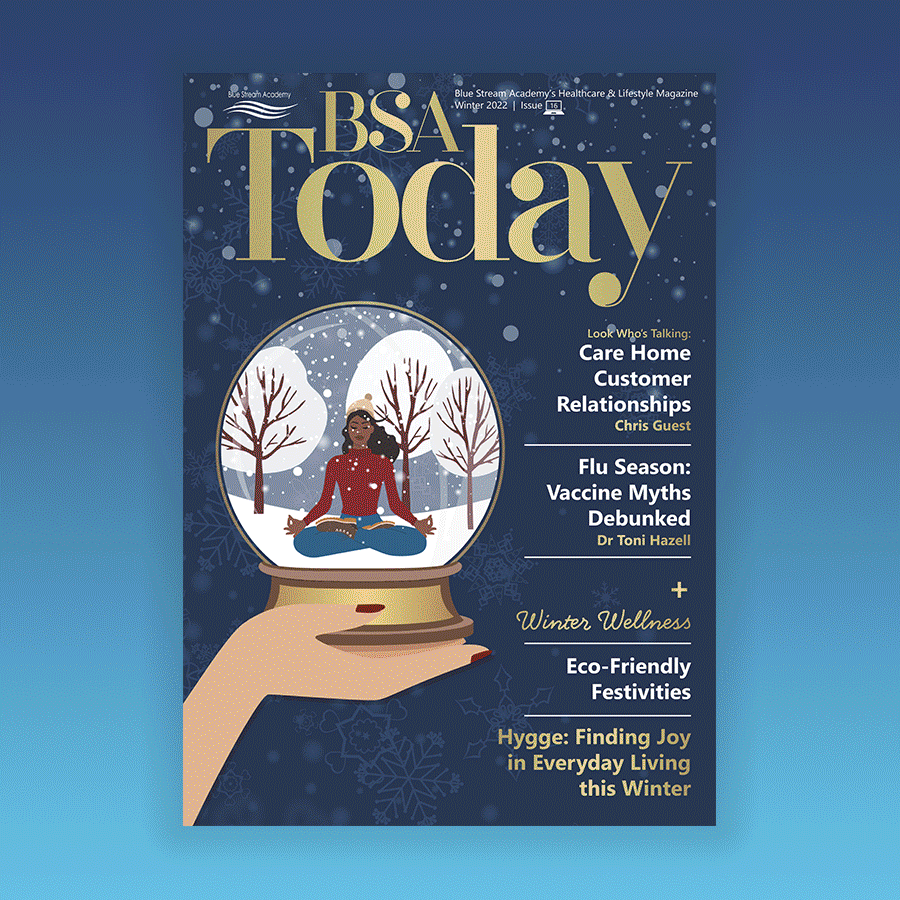 The last BSA Today of 2022 has landed!
Click here
to view the full issue.
From our top tips for finding joy in everyday living to our latest 'Sunshine Vitamin' wellness workshop, our sixteenth issue is packed with winter warmers to enjoy this December.
Please find below a few of our other top picks from our latest issue.
Look Who's Talking: care home customer relationships. In this issue's Look Who's Talking, we speak with Chris Guest, Customer Relations Manager at Blenheim House Care Home, as he discusses his exciting new role and what his role means for residents at Blenheim House and the wider community. See page 9 for the full details.
Flu season: vaccine myths debunked. This year, the flu vaccination is being offered to all those aged over 50, as well as younger adults who have medical conditions, and some children. In this article, Dr Hazell discusses some of the practical issues that can come up when running a flu clinic and how to deal with them. See page 13 to find out more.
Eco-friendly festivities. Environmental sustainability is important regardless of the time of year. In our second Winter Wellness feature, we share our top tips for an eco-friendly festive season. See page 18 for the full article.
Food, glorious food! Food is at its most glorious at this time of year! Turn to our fabulous recipes section for mouth-watering bakes that are perfect for sharing with friends and family. See page 28 to read the full story.
Don't forget, you can catch-up on our previous issues by visiting our
Issuu profile.
Keep an eye on our social media pages and join the conversation; remember to use the #BSAToday tag to get involved!
Happy reading!
---