November Module of the Month - Mental Health Awareness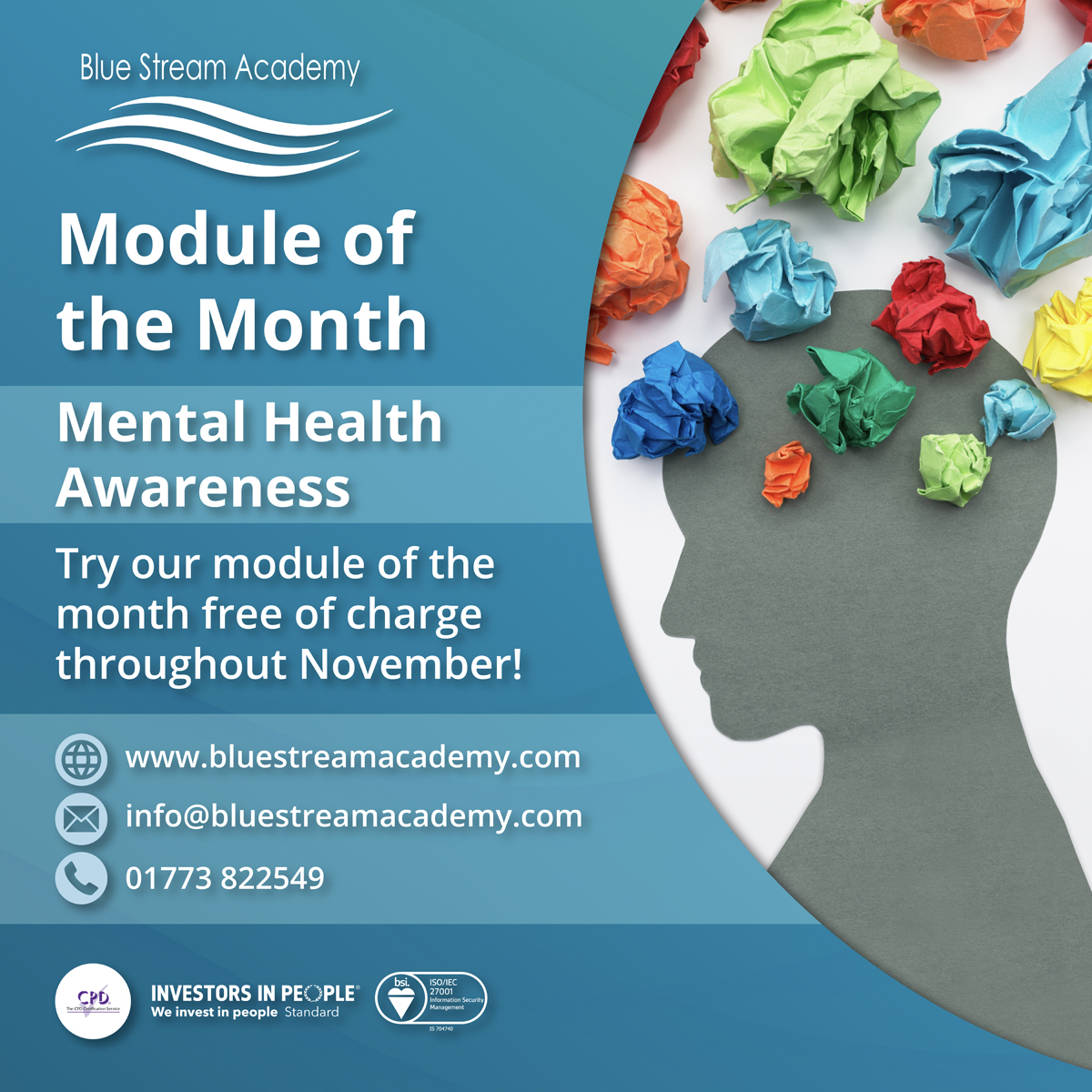 Blue Stream Academy is pleased to announce a new Module of the Month series, launching on 1 November 2022 with our first Module of the Month – Mental Health Awareness.
How does the Module of the Month series work?
Each month, Blue Stream Academy is offering complimentary access to Team BSA's Module of the Month, allowing any health and care professionals who have not used Blue StreamNet in the past an opportunity to complete one of our eLearning modules, completely free of charge!
Will I receive a certificate of completion?
Yes, trainees that complete our Module of the Month eLearning module will be awarded a certificate of completion and accompanying CPD-accreditation certificate.
November's Module of the Month - Mental Health Awareness
Good mental health means being able to live and work productively, feel and express a range of emotions, form and maintain relationships, have confidence and positive self-esteem, engage with surroundings and adapt and cope with change or uncertainty.
Mental health problems can affect how a person thinks, feels, functions, behaves and interacts with others on a daily basis.
Having an understanding of mental health problems and providing information and access to help and support, are ways that can help to reduce mental health risks at an earlier stage.
How do I sign-up to try Blue Stream Academy's Module of the Month?
To register for your free Module of the Month login details, contact a member of the team by
clicking here
, and let us do the rest for you!
One free module available per applicant.
Eligible applicants must be from an active health or care organisation.
Applicants must provide a valid email address, health or care organisation name and address (or relevant health or care registration number).
Any further module completions are to be charged at a standard subscription rate of £49 + VAT per trainee.
Full terms and conditions can be found
here.
---