BSA Today Issue 15 - Out Now!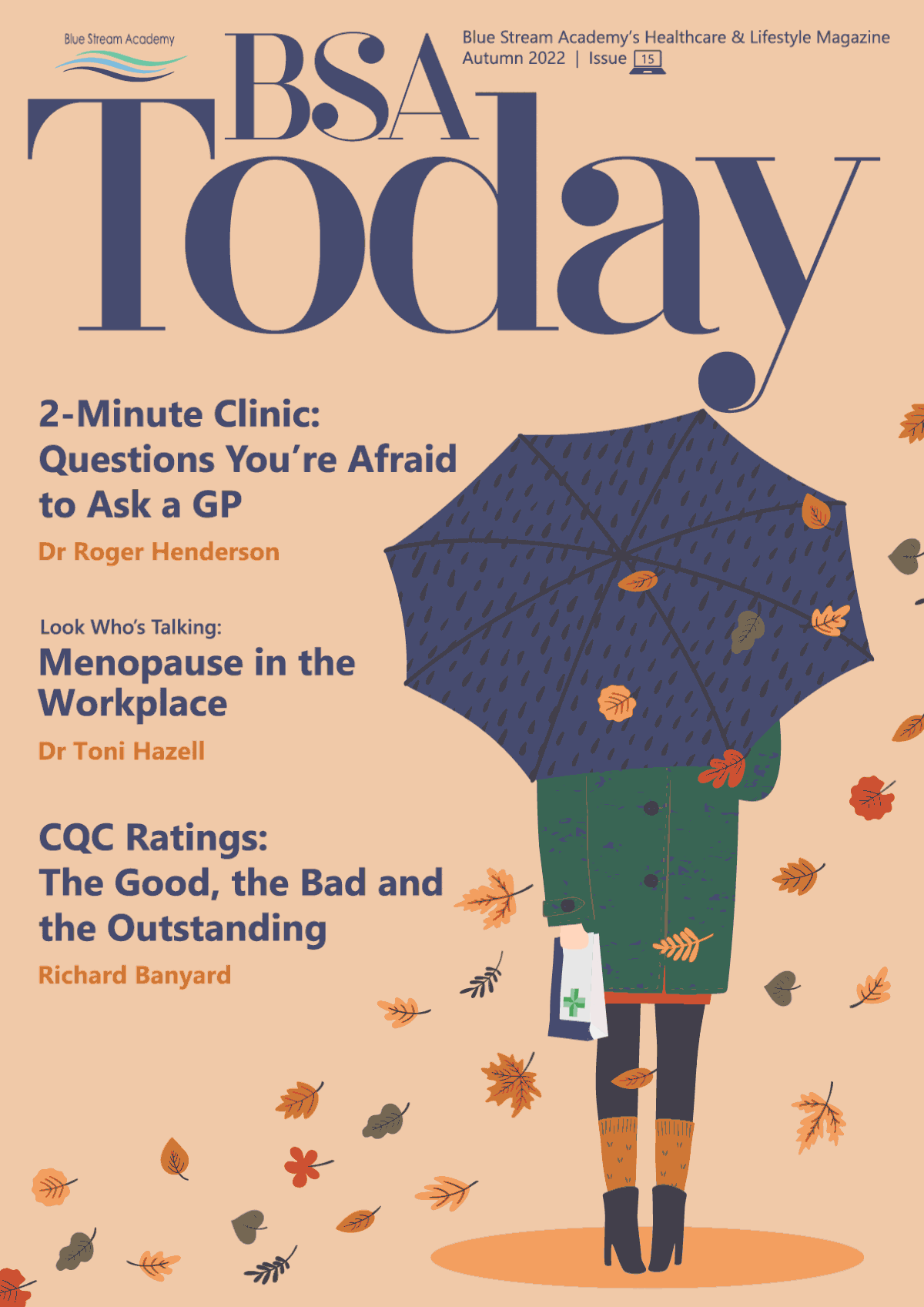 The time has come – the fifteenth issue of BSA Today is here!
Click here
to take a look inside.
In this issue, Richard Banyard talks us through CQC ratings: the good, the bad and the outstanding. Dr Roger Henderson explores some of the questions that many people are afraid to ask a GP in our new 2-minute clinic, and Bethany Cooper delivers a wellness workshop with top tips to declutter your life.
Please find below a few of our other top picks from our latest issue:
Wellness Vapes: What You Need to Know About Vaping Vitamins and Other Supplements. With an increased uptake of so-called wellness vapes, our latest Eye on Healthcare authors investigate further. See page 6 for the full details.
A Spotlight On...Chaperoning. Intimate examinations can be particularly unnerving for people, so it's paramount that we protect their privacy, safety and dignity. In our latest Spotlight On series, we explore the chaperone role and its importance within General Practice. See page 10 to find out more.
Look Who's Talking: Menopause in the Workplace. Menopause is often seen as a sensitive and private topic, especially in the workplace. Here, Dr Toni Hazell, GP, freelance medical writer and regular BSA Today contributor explains what employers can do to help women at work who are going through menopause. See page 20 for the full article.
Great Food with Two Greedy Gals. Two Greedy Gals are back with their seasonal favourites. From a warming tomato and roasted red pepper soup to a mouth-watering apple and blackberry pie, we've got everything you'll need for those chilly autumnal evenings! See page 38 to read the full story.
Don't forget, you can catch-up on our previous issues by visiting our
Issuu Profile.
Keep an eye on our social media pages and join the conversation; remember to use the #BSAToday tag to get involved!
Happy reading!

---