BSA Today Issue 12 - Out Now!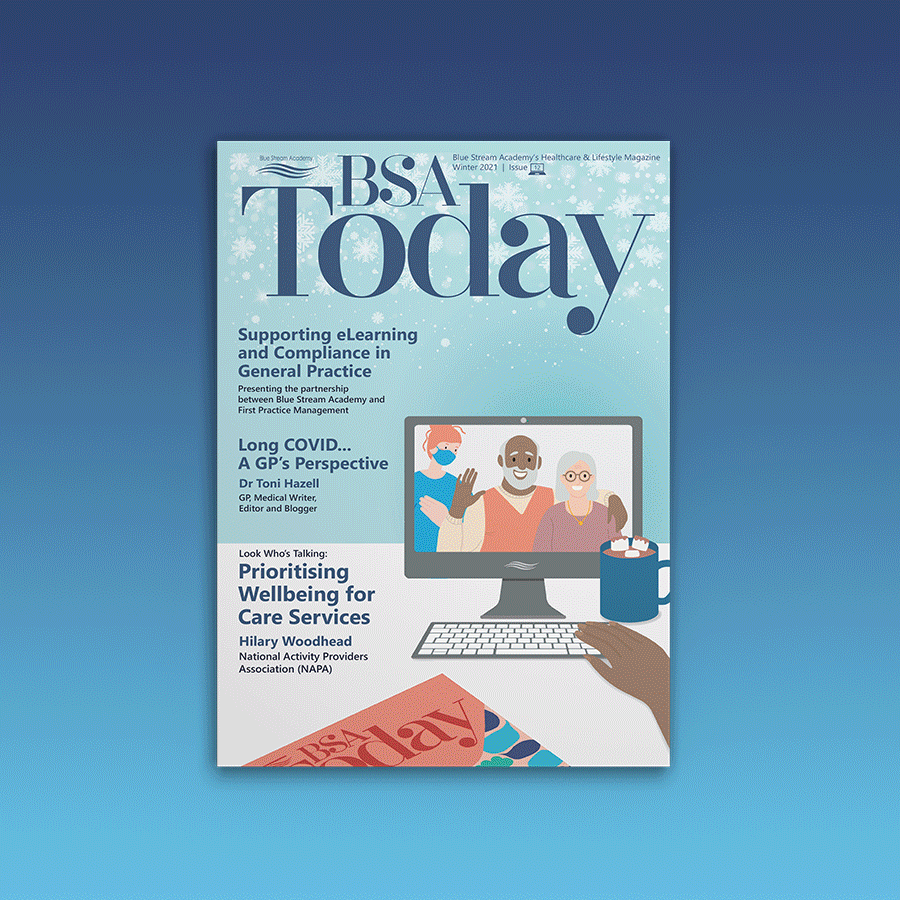 Blue Stream Academy is pleased to announce that BSA Today - Issue 12 is out now! Visit 'Find Out More' at the top of the page and select the BSA Today Banner to read the full issue.
In this issue, we speak to Dr Toni Hazell, as she shares a GP's perspective on Long COVID. Hilary Woodhead from the National Activity Providers Association (NAPA) joins us for Look Who's Talking, discussing how wellbeing can be prioritised within care services. And our newly hosted recipes section with the Two Greedy Gals shares three new and exclusive festive recipes - check out page 31 for the full details!
Please find below a few of our other top picks from our festive edition:
Who is Your Twinkling Star?
Our local children's hospice, Bluebell Wood, tells us about their latest fundraising appeal and ways to support them during the festive season.See page 10 for the full details.
A Spotlight on Postural Care
In this edition, we look at how a 24-hour postural care plan can not only improve a person's life in the short term but also prevent illnesses and increase their quality of life in the long term.See page 12 to find out more.
Data Watch: How to Stay Secure this Festive Season
The festive season is a lucrative time of year for cyber criminals. Stuart Walsh, our Chief Information Security Officer, shares some sound advice for safe online shopping this winter. See page 22 for the full article.
How Mental and Physical Health are Intertwined
Chronic physical conditions can accelerate poor mental health, and vice versa. In the first article in our new segment dedicated to mental health, we chat to MQ: Transforming Mental Health about the link between our bodies and our mental health. See page 27 to read the full story.
Don't forget, you can catch-up on our previous issues by visiting our Issuu profile here. Keep an eye on our social media pages and join in the conversation, remember to use the #BSAToday tag to get involved!
Happy reading!

---