Restore2mini eLearning Module - Out Now!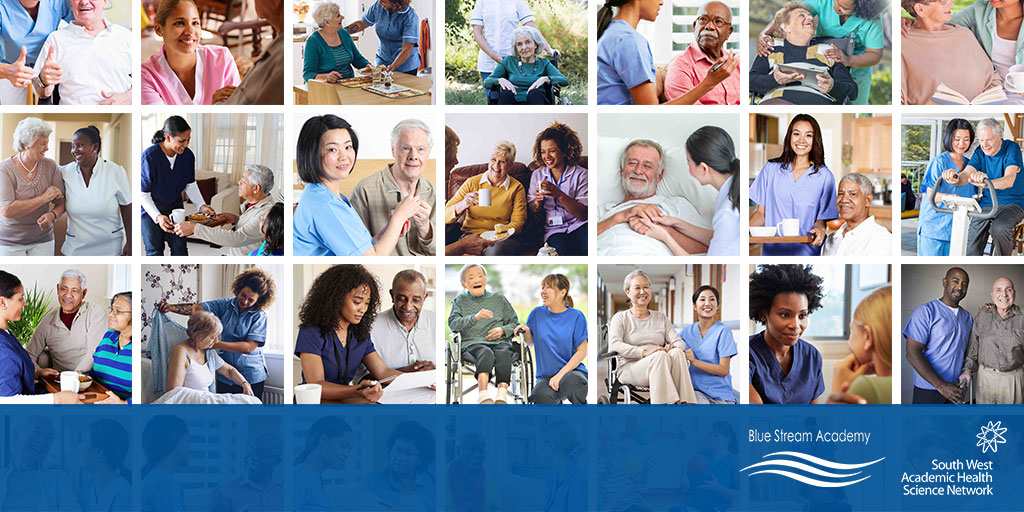 Blue Stream Academy is pleased to announce the upcoming release of the new RESTORE2mini eLearning module, created and developed alongside experts from the South West Academic Health Science Network (South West AHSN).
This eLearning module is available free of charge for every carer throughout the UK, whether caring for residents in a home or in their own home.
Developed and co-produced by NHS West Hampshire Clinical Commissioning Group, now part of the Hampshire and Isle of Wight Integrated Care System, and the Wessex Academic Health Science Network.
RESTORE2mini has grown from nationally recognised deterioration methodologies such as the national early warning score (NEWS2), early recognition (Soft Signs) and structured communications (SBARD).
With Blue Stream's RESTORE2mini training module you can join over a quarter of a million enthusiastic trainees, learning new skills to provide better care across all health and care environments.
As the market leader in health and care eLearning, we recognised the great importance of RESTORE2mini to empower carers with improved knowledge and understanding of the people for whom they care. This is why we've made this module complimentary for every carer in the UK and, with the help of South West AHSN, we feel this is a number 1 resource for all carers.
For more information, or to register for free access, get in touch with the Nursing and Care Home Suite Manager on nch@bluestreamacademy.com or on 01773 822549.
---