Blue Stream Academy and FourteenFish - Partnership Announced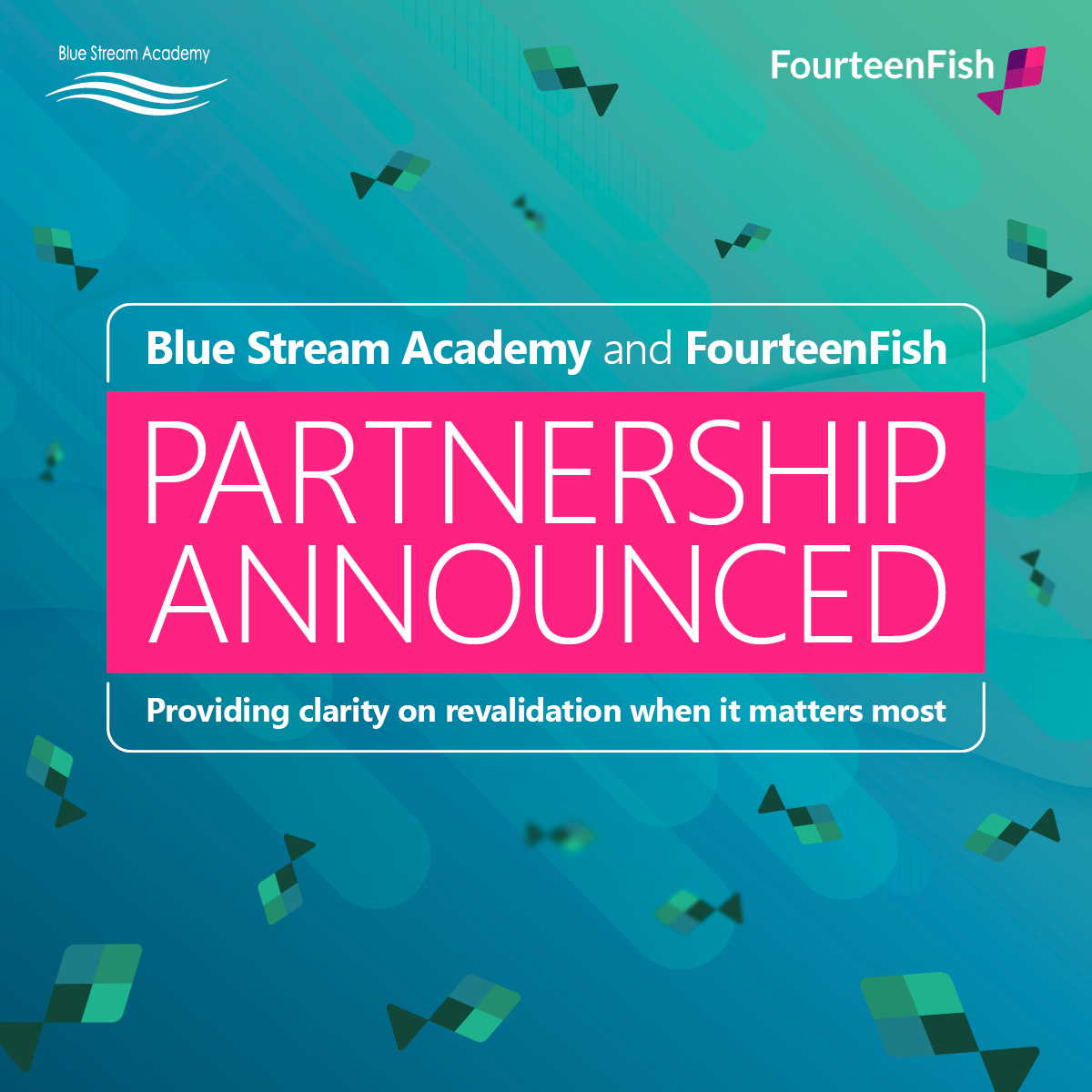 Blue Stream Academy is pleased to announce a new partnership with FourteenFish - providing clarity on revalidation when it matters the most.
With Blue Stream Academy's range of market-leading digital solutions, accompanied by FourteenFish's comprehensive revalidation platform, the new partnership and system integration deliver endless possibilities for GPs and nurses throughout the UK.
This unique collaboration enables accessible revalidation for GPs and nurses, providing an unbeatable solution, with savings of up to 52% compared to standard market rates*.
This integration will go live on the GP eLearning suite from 29 November 2021.
Are there any additional costs required to utilise this integration?
We are pleased to confirm that existing Blue Stream Academy and FourteenFish users can benefit from this partnership at no additional cost.
Not a FourteenFish user?
As a valued Blue Stream Academy trainee, we are pleased to announce an exclusive 15% discount on your FourteenFish subscription. Simply activate your FourteenFish account through the Blue Stream Management of Information System (MIS) for your discount to be automatically applied!
We're here to help! For more information, or if you have any questions, please get in touch with our team of in-house system support specialists using the button below, or speak to a member of our team on 01773 822549.
*Saving correct as of 29 October 2021, based on the GP revalidation pricing structures at standard rates, including the Blue Stream Academy FourteenFish discount.
---