We're now a Hospice Quality Partnership (HQP) approved supplier!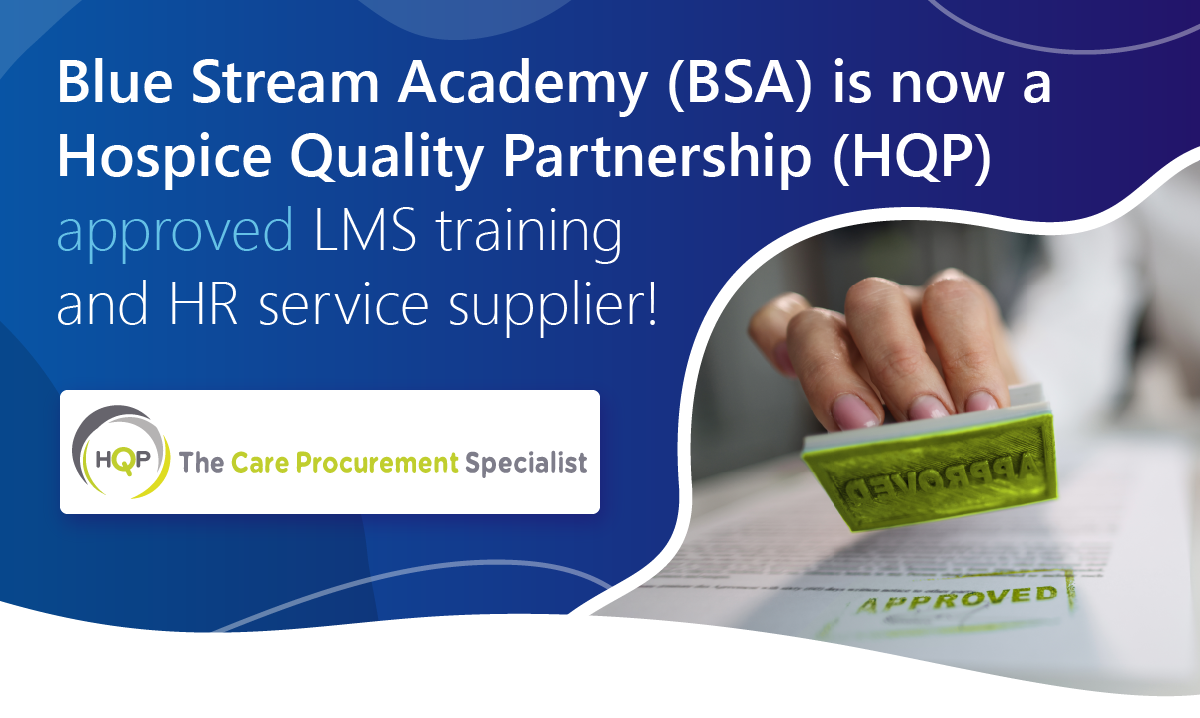 Blue Stream Academy (BSA) is pleased to announce that it has been hand-selected by the care procurement specialists Hospice Quality Partnership (HQP) as an approved Learning Management System (LMS) and HR service supplier.
Who are HQP?
Established in 2014,
HQP
is a not-for-profit care procurement specialist, founded by Hospices for Hospices. As a membership organisation, HQP sources best-in-class supplier partners that deliver real value and efficiencies to Hospices and Care organisations.
What does this mean to me?
What this means for BSA users who are HQP members:
If you're a BSA customer and HQP member, you're eligible to receive a 5% discount on your BSA subscription renewal! You don't need to do a thing, just sit back and our renewals team will automatically apply your discount upon renewal.
What this means for BSA users who aren't HQP members yet:
Not a HQP member? As a valued BSA customer, we're pleased to offer a 20% discount on every 1-year HQP membership when you register through ourselves. Get in touch with Team BSA for more information!
What are the benefits of joining HQP?
Access to exclusive supplier pricing and agreements with the ability to save £15,000 in direct costs across the supplier portfolio.
HQP's supplier due diligence reassurance, supported by real customer testimonials.
Reduced in-house time and resources spent on procurement processes.
20% discount on HQP's Y1 Membership through Blue Stream Academy.
What this means for HQP members who aren't BSA users:
Are you a HQP member but not a BSA user? You could be benefitting from a 10% discount on your new BSA LMS and HR system subscriptions!
Interested in finding out more?
Speak to a member of the team at info@bluestreamacademy.com or on 01773 822549 to request a 30-day free trial and take a look for yourself at why over ¼ of a million users chose Blue Stream Academy year-on-year.
---